We are a major source for Blue Masking Tapes, Green Masking Tapes, Polyimide Masking Tapes, Double Sided Polyimide Masking Tapes, Blue Polyester Tapes and Water Soluble Tapes and Masking Discs of polyester and polyimide material. They are used for masking during solder wave processing in the Electronic industry and powder coating and painting in industrial applications. Masking Tapes are also used in shipping and packaging for identification and various other applications. High Temperature Masking Tapes, also known as Kapton® Tapes or Polyimide Tapes, are made of polyimide material with a silicone adhesive. Solder Wave Tapes and Solder Wave Discs or Dots are made of crepe paper with an adhesive backing.
DuPont™ and Kapton® are trademarks or registered trademarks of E.I. du Pont de Nemours and Company.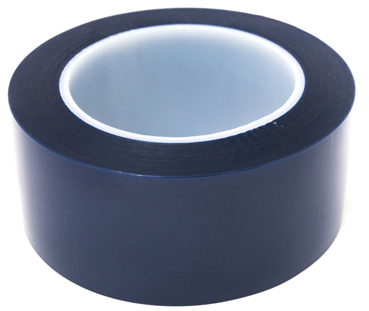 Blue Polyester Masking Tapes are made of 1 mil thick polyester film and 2 mil thick silicone adhesive. They can be removed cleanly without leaving an adhesive residue.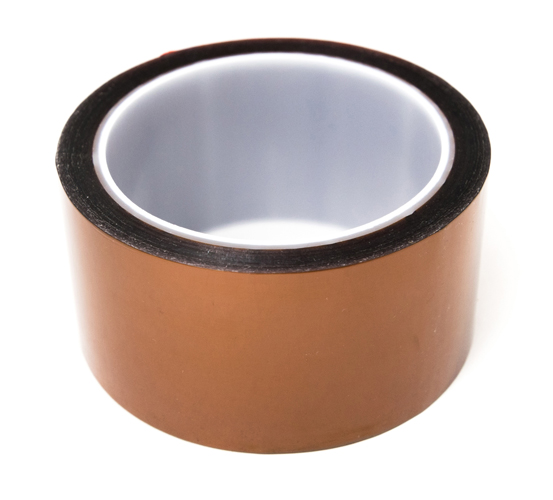 Polyimide Masking Tapes are made from a polyimide film with 1.5 Mil silicone adhesive. These tapes have been used in applications at temperatures…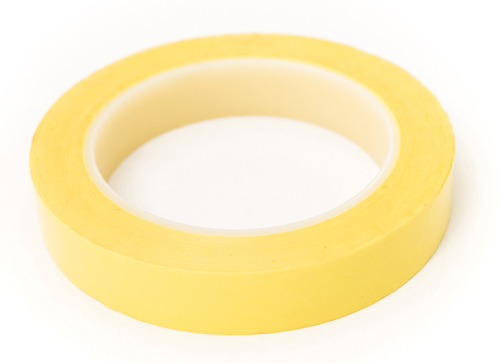 Conformal Coating Tapes are made of 1 mil polyester film with 1.5 mil rubber resin adhesive. They offer high temperature resistance needed in the conformal coating process.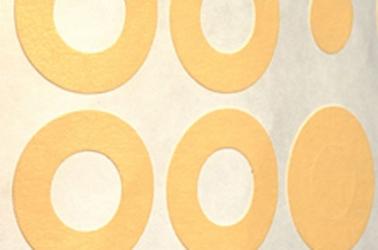 Donut Style Masking Discs are made of 7.3 mil crepe paper and can withstand temperature up to 300°F/150°C. They are packaged in 3″ core roll with 1,000 discs/roll.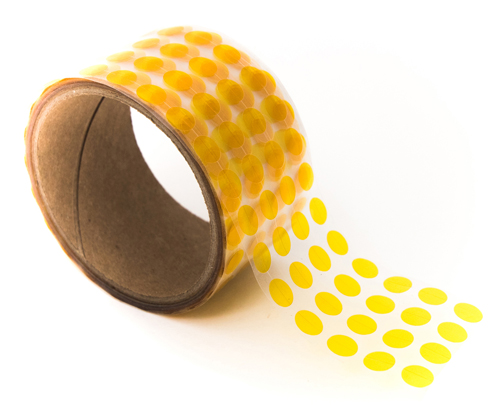 High Temperature Masking Discs, also known as Polyimide Masking Discs, are primarily used in circuit board production, wave soldering and other applications.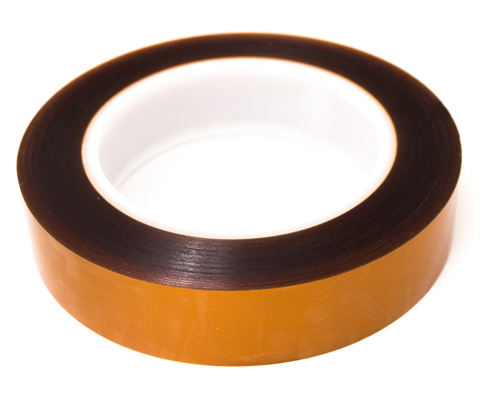 Double Sided Polyimide Tapes are made of 1 mil polyimide film with 1.5 mil of silicone adhesive coating on each side to make up a total thickness of 4 mil.